Feather - "You Got Troubles / Stupid Girl" single (reissue)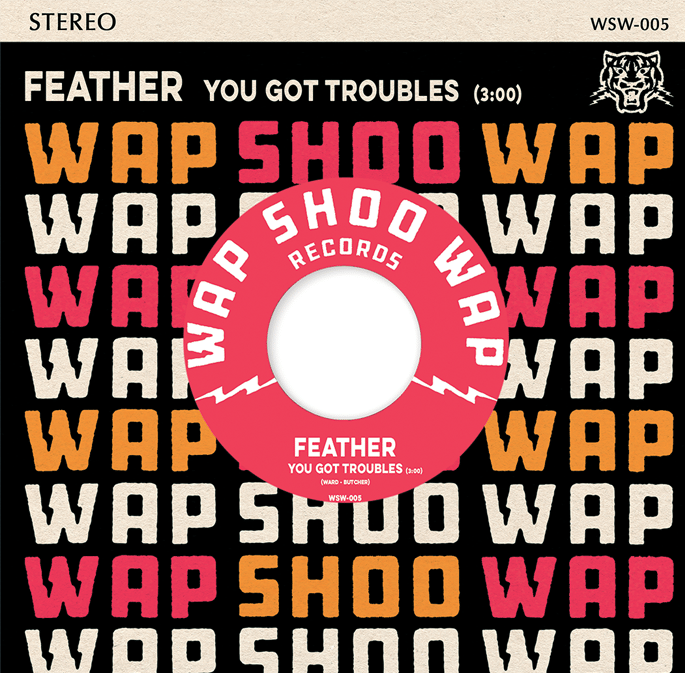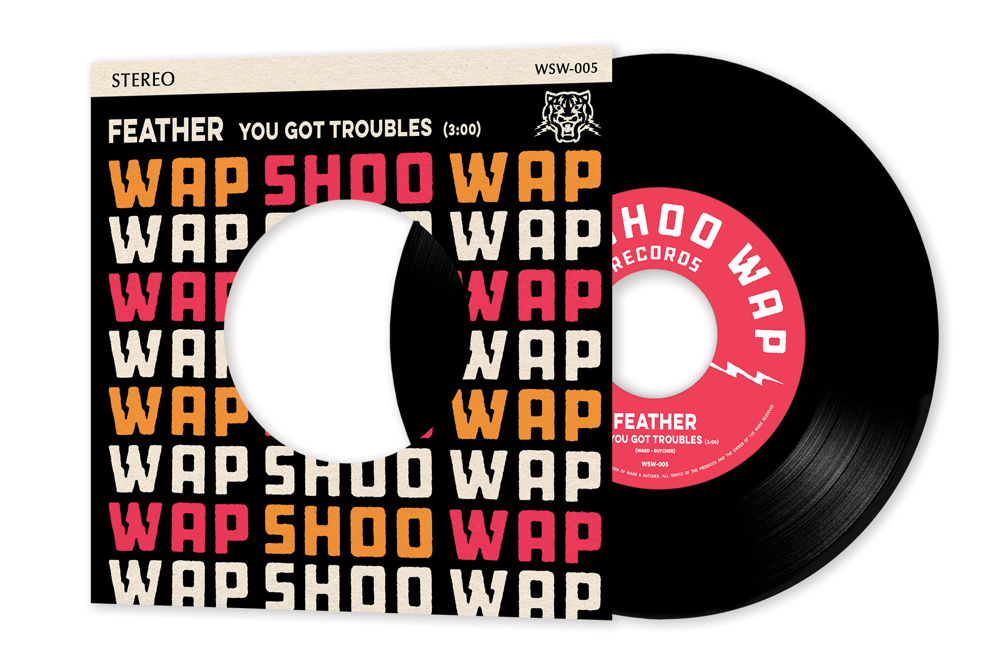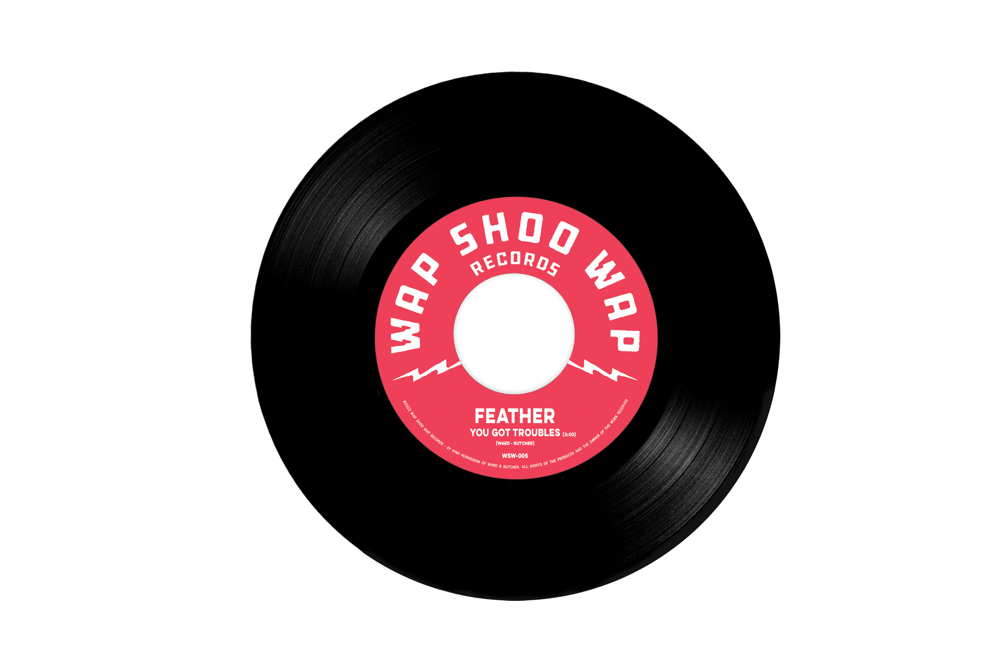 *** MAXIMUM OF 2 COPIES PER PERSON ***
(WSW-005) Feather - "You Got Troubles / Stupid Girl"
In the late 70's dynamic British duo Alan Ward and Mike Butcher formed such memorable undergound bands like Rollerball and Jet Staxx. Their biggest claim to (almost) fame is probably in 1977 with an act called Elton Motello, with whom they wrote and recorded "Jet Boy, Jet Girl". The exact same backing track was later used with different lyrics and sung in French by Plastic Bertrand, who turned it into the legendary faux-punk hit "Ça Plane Pour Moi".
Before all of this, Ward and Butcher created one of their first musical projects in 1974: a junkshop glam group called Feather. Working as studio engineers in Brussels at the time, they recorded the Stones track "Stupid Girl" and their own tune "You Got Troubles". It was released in 1975 as a single and both sides are swaggering, hi-energy rock 'n roll tracks with a New York Dolls attitude that bite you right in the crotch.
The original single is a very hard to find glam/proto-punk gem and now, for the first time after 47 years, we've finally released an official reissue, remastered from the original recordings.
Limited to 250 copies on black 7" vinyl.
Listen on Bandcamp: